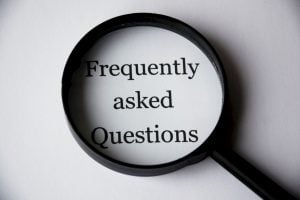 Our support knowledge-base includes a list of common presale questions.
Today we will be highlighting 5 of them and giving you immediate answers.
1. How long does it take to setup an account?
If an order passes our automated fraud check the account is setup within minutes of ordering.
Orders that do not pass our automated fraud screening will require additional verification before payments are processed and account setup begins.
Additional Verifications are reviewed and processed within one business day.
2. How will I access my Cloud's Virtual Machines?
All of our Cloud Virtual Datacenter (Cloud VDC) Virtual Machines (VMs) come with full root or administrator access.
Linux VMs will be accessed as the root user over SSH.
Windows VMs will be accessed over Remote Desktop Protocol (RDP) as administrator.
Hint: Need a SSH client? Try PuTTY
Notice: Only 2 concurrent RDP sessions can be active at any time by default. We are not able to add terminal licenses for Windows to increase this.
Console Access
Both Windows and Linux VMs also come equipped with a Java-based console from the OnApp control panel. For help logging into the console please view our article here.
3. What am I allowed to host on my Virtual Machine?
At Togglebox we only prohibit a few things from being hosted on our machines.
Instead of listing what you can do, we've listed what you cannot do.
For reference please be sure to read through our Terms of Service Agreement
Please review our prohibited services list:
Proxies
Torrents
Spam
IRC
Long-Running CPU Intensive Applications
Currency Mining (Bitcoin, etc)
Stock/FOREX trading
Illegal Adult Content
Anything deemed illegal by United States Law
If you have any questions about what you can or cannot use a Togglebox Cloud Virtual Datacenter or Virtual Machine for, please contact our sales team or join a LiveChat.
4. What operating system templates are available?
Windows 2012 Standard and Datacenter licenses are free.
Windows 2016 licenses are billed at $15/month.
Windows 8 licenses are not provided.
5. What is your "Money Back Guarantee"?
We offer a 7-Day Money Back Guarantee. This is only eligible for the first purchase for a person, account, group, or organization.
Please open a Support Ticket to request a refund.